Note: I've submitted this post to our church leadership blog, The Last Word. But I'd love your feedback on it.
I was watching the news this morning as Melissa Falkowski, an English and journalism teacher at Marjory Stoneman Douglas High School in Florida, was being
interviewed
about her experience protecting her students in the midst of the horrific school shooting yesterday morning. At one point in the interview, as I recall, she said something that reached down deep inside of me:
"I've seen this on TV, we all have, shooting after shooting, and there's always the same thing that is said, you know: 'It's not the time to talk about gun control ... it's time to pray for the families.' And I just think that that hasn't gotten us anywhere. And now here we are. We're the latest statistic on school violence. And as a society, as Americans, we're failing our children. We're not keeping them safe. Congress is failing us. The government is failing us. And something has to be done."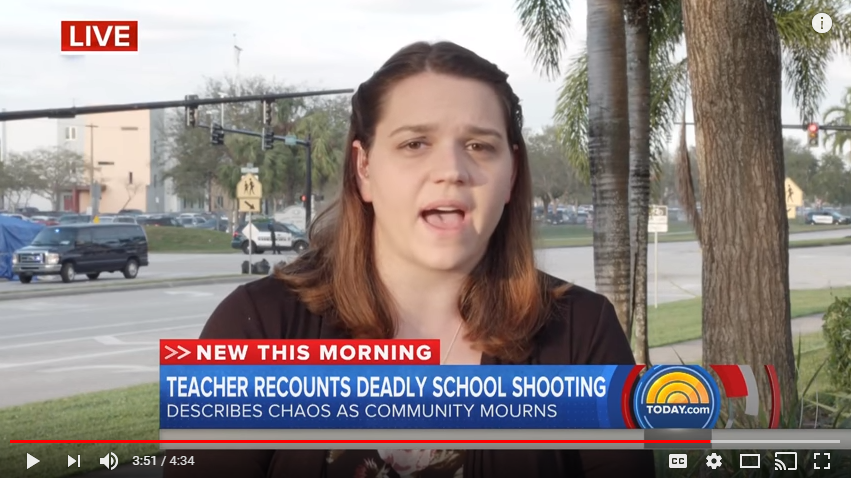 Obviously, it's been a depressing 24 hours, and we can (and probably will) debate the role that guns, or the media, or school policies, or whatever have played in these national tragedies. But what struck me, of course, is the comment that "We've prayed, and it obviously hasn't gotten us anywhere." And she's right about the fact that school violence is getting worse and worse.
I ask myself, Is she right when she asserts that we've prayed? I'm not so sure.
And I'm speaking for myself here. Have I prayed when I've heard about school shootings? Did I pray for myself and my students when I was a tutor last year at Emerald Ridge High School and Glacier View Junior High? Do I pray each morning when I send my wife off to her job as a school nurse at elementary schools in downtown Puyallup? Do I pray for my precious granddaughter as she spends her days in her first-grade class in Pennsylvania?
The answer is yes, I've prayed. Some. But have I really gotten down on my knees, consistently, persistently, and begged the One I call Lord and King to do something to stop the downward slide of our country into moral oblivion and suicidal hopelessness that I think each of us truly believes (guns or no) is really at the root of all this chaos and violence?
Have I wrestled with Him on this issue, and listened for His voice? If He were to say, "What if I wanted YOU to be a part of the solution?" have I responded like the prophet of old: "Here I am, Lord. Send me!"
I confess that I haven't done THAT. Have you?
In
Luke 18
, Jesus shares a profound parable about a widow who seeks justice with an all-powerful but "unjust" judge who could grant it, but isn't inclined to. After much persistence, he finally relents. And Jesus concludes, "Listen to what the unjust judge says. And will not God bring about justice for his chosen ones, who cry out to him day and night? Will he keep putting them off? I tell you, he will see that they get justice, and quickly. However, when the Son of Man comes, will he find faith on the earth?"
Some parables are a little difficult to figure out. But the meaning of this one is crystal clear, and it is a huge indictment on my heart and may be on yours as well. He assures us that His Father is wholly unlike that unjust judge. Instead, He is EAGER to grant justice, and quickly! But the question is, Are we serious about asking Him for it? Have we persisted "day and night"? Have we prayed like our lives depend on it?
I'm starting to believe that my life depends on it. How about you?